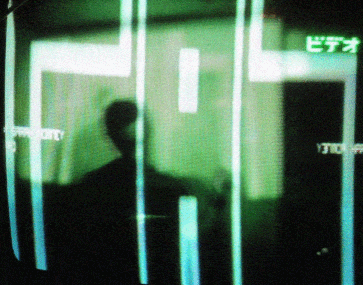 updated : 10 05 2021 20:33:42
Chiptune / chipmusic / music made with old machines.
Based in Edinburgh, Scotland.
NEWS:
20/03/21: I have a track on Pterodactyl Squad's new compilation 'Train Radio' - a collection of Japanese train jingles covered by chip / electronic artists. Great concept & fantastic line-up, check it out.
## Select releases:
10yrs_十年_10yrs [2016]
A collection of unreleased/lost/weird stuff, marking 10 years of Comptroller (2006-2016).
BLUE VIDEO ROMANCE [2015]
4 dense LGPT strikes inspired by early exposure to Japanese cultural exports.
Baddies [2011]
4 dense bursts of melodic electrodirt direct from a Nintendo Game Boy. Urgent rhythms, dark sounds.
## Full discography:
ALBUMS & EPs
SPLITS
COMPILATION TRACKS
SOUNDTRACKS
MISCELLANEOUS
ASSOCIATED PROJECTS
## Gig history:
1H1D!!! @ Cafe la Siesta, Kyoto
EINDBAAS 19½ @ ACU, Utrecht
Pico Pico 03 @ Olympic Cafe, Paris
ChipFest 13 @ Maguire's Pizza Bar, Liverpool
Binary School @ Drummonds, Aberdeen
8 Bit Nights @ Broadcast, Glasgow
The Washington, Sheffield
INST/DEL @ Banshee Labyrinth, Edinburgh
secret sound system party, Edinburgh
INST/DEL @ Banshee Labyrinth, Edinburgh
Bitgrid @ Kavka Jc, Antwerp, Belgium
8 Bit Nights @ The Roxy, Glasgow
SuperByte @ Jabez Clegg, Manchester
Ultrachip @ Banshee Labyrinth, Edinburgh
Henry's Cellar Bar, Edinburgh
INST/DEL @ Banshee Labyrinth, Edinburgh
Hypstonite @ Teviot, Edinburgh
MegaByte vs 8 Bit Nights, Manchester
Henry's Cellar Bar, Edinburgh
Dance to the Bit @ Roodkapje, Rotterdam
Trash N Core 12 @ Canteatro, Berlin
8 Bit Nights @ The Art School, Glasgow
8 Bit Nights @ The Captain's Rest, Glasgow
The Wee Red Bar, Edinburgh
8 Bit Nights @ Buff Club, Glasgow
ChipFest 6 @ Bier Kellar, Liverpool
Lo Bit Underground vol2 @ Star & Shadow Cinema, Newcastle
Ultrachip @ The Forest, Edinburgh
Henry's Cellar Bar, Edinburgh
Hard Chips 3 @ The Tunnels, Aberdeen
Hard Chips 2 @ Cafe Drummond, Aberdeen
Hard Chips @ The Tunnels, Aberdeen
Ultrachip @ The Forest, Edinburgh
Henry's Cellar Bar, Edinburgh